Welcome To Ghd Recycle®
The UKs No1 For Refurbshed Ghd Hair Straighteners - Spares - Repairs
Ghd Recycle® have over 8 years experience repairing and refurbishing ghd hair straighteners, we do not repair or sell any other make of hair straighteners or any other electrical goods, we hold a massive range of genuine and compatible spares so no waiting for parts which allows us to turn your repair around in the shortest time possible usually within 24 hours, unlike most of our competitors we guarantee all repairs for a full 6 months.
Now Accepting LayBuy - 6 weekly interest-free payments on all purchases.
FREE SHIPPING ON ALL ORDERS
Phone 01772 356533
Office Hours 9.00am-4.00pm (Mon - Thu) 9.00am-12.00pm (Fri)

Same Day Despatch On All Orders Placed By 11.30am (Mon - Fri)
Please Note :
We Only Repair And Supply Parts For Ghd Hair Straighteners. We Do Not Repair Or Supply Parts For Hair Dryers, Curling Tongs Or Any Other Make Of Hair Straighteners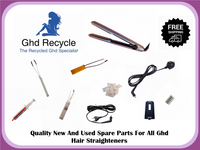 GHD Spare Parts
Check out our massive range of quality compatible new and genuine used spare parts. We hold the largest stock of ghd spare parts available in the UK, all available with same day dispatch and free UK postage.
Spare Parts
MASSIVE DISCOUNTS FOR TRADE QUANTITIES
Up to 300% discount on trade quantities, simply select quantity required from drop down menus or contact us for a quote.
Professional GHD Repair Service *£26.99*
Don't trust your beloved straighteners to anyone !!
We offer a professional, fast, comprehensive service
including P.A.T test and 6 months warranty for only £26.99 including return postage
Ghd Repair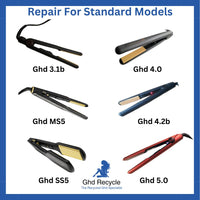 GHD GOLD MODEL S7N261/S7N421 REPAIR SERVICE *£37.99*

We are now able to offer a repair service for the Ghd Gold model S7N261 and the Ghd Max model S7N421
Ghd Gold Repair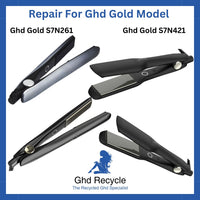 Ghd Platinum Model S8T261 Repair Service *£49.99*

We are delighted to announce we are now able to offer a repair service for the ghd platinum model s8t261.


Ghd platinum repair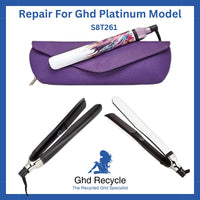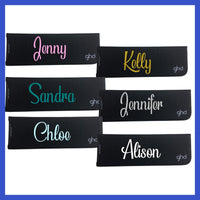 Personalisable Heat Pouch / Mat
Heat straightener pouch / mat personalised with any text in any colour.
We can add your name, phrase or novelty text in any colour or font, simply add requirements to boxes during purchase.
Completely heat resistant on rear, ideal for placing hot straighteners during or after use.
Buy Here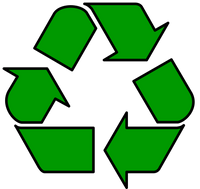 Why Recycle ???
Recycling Saves You Money
Recycling Reduces Landfill
Recycling Conserves Resources
Recycling Saves Energy
Recycling Protects The Environment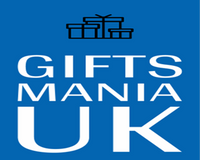 Personalised Gifts For All Occasions
Novelty and personalised gifts for every occasion. Printed drinkware, clocks, keyrings, clothing Etc Etc. We also have a wide range of customisable baby clothing and accessories.
CHECK US OUT
Legal Notice relating to GHD and the use of the 'GHD' trademark within this listing. GHD™ is a registered trademark of Jemella Limited. Any reference to the trademark within this listing is done only to depict the service or item listed for sale. All images and graphics describing the products that we sell on this listing have been photographed by ourselves for the purposes of a description of the service or item only and we do not claim association nor any affiliation to Jemella Limited or any of its trademarks. The Buyer shall be limited to damages which shall in no circumstances exceed the Price of the Goods and the Seller shall under no circumstances be liable for any indirect, incidental or consequential loss or damage whatsoever.